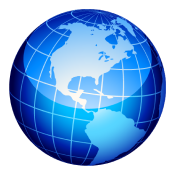 As an Predominant Web3 Development Company, Security Tokenizer offers to design an develop web solutions leveraging AI, IoT, NFTs, blockchain and cryptography technologies. Our developers serve a range of sectors, from gaming to real estate and financial and have expertise in Web3 tools, frameworks, APIs, Oracles, and programming languages like Rust and Solidity.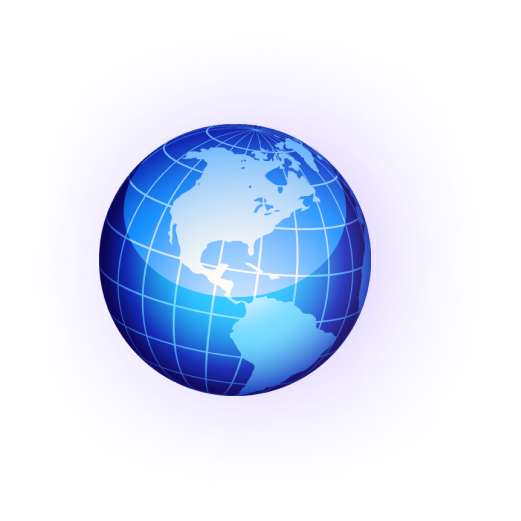 Top-Notch
Web3

Development Services

Our web3 development services are listed below,
DeFi Development
We provide businesses with end-to-end DeFi development and consulting services. We have a specialized team of DeFi developers to create specialized DeFi solutions such as layer 2 solutions , DeFi dApps, Automated Market Maker, Non-custodial wallets , and Cross-chain DeFi exchanges,etc.
Custom dApps Development
We develop next generation dApps to aid Web3 projects using Rust, solidity, Golang , and frameworks like Substrate and Brownie. Our Web3 developers continue to concentrate on creating unique Web3 dApps with a focus on scalability, security , and interoperability.
NFT Development
We create and design NFT marketplace to enable live auctions and NFT trading within a 3D realistic environment. Additionally, we provide ready to deploy NFT marketplace solutions that can be customized and integrated into client web3 applications for a faster time to market.
Smart Contract Development
Utilizing the open-source, upgradebale, and public accessibility back ends of the web3 ecosystem, one can create smart contracts that are highly safe, and dependable using current standard. Further, keep the original state of code for contracts while making the necessary modifications.
Metaverse Development
We create cutting-edge metaverse use cases and assets that generate significant economic value. We develop elements like 3D immersive spaces, NFT marketplaces, VR, AR, and 3D reconstruction, web3 wallets, avatars, and self-sovereign identities.
Web3 Gaming Development
Our developers create cutting-edge games like the "play-to-earn" and NFT-based multiplayer games because of their proficiency with game creation tools like Unreal Engine 5 and Unity. We do additional research on industry trends in the gaming sector to address changing development needs.
Multi-Chain Solutions
We create multi-chain web3 solutions and dApps that are completely interoperable and allow users to allow several isolated web3 platforms and committed in activities like trading. Additionally, our team adds APIs, Oracle, and DAO to your multi-chain solution, promoting increased automation and transparency.
Native Payment Solutions
We create cutting-edge digital wallets for web3 platforms that provide two fundamental functions: first, they hold and administer the platform's native currency; second, they serve as a key to access web3 dApps on various blockchains.
Self-Sovereign Identity
We create an SSI identification system that enables businesses to give users freedom and individual sovereignty inside a secure setting. Additionally, our team creates credentials and wallets for user identity authentication across numerous decentralized ecosystems.
Exclusive Benefits of our
Web3

Development Solutions

Web3 development is the most advanced technology where users want to have in their business and
the most important benefits are listed below
Privacy
We will eventually witness a solution to security concerns since it won't reward centralized platforms that retain control of users' data. With Web3, your users will be able to choose whatever information they want to share with you and provide data that is unique to your business.
Permissionless Blockchain
There is no need for a centralized authority for Web3 rather by creating an address, anyone can sign-up for the network and engage in its activities. This will stop people from being blocked because of their gender, income, orientation, location, or other sociological characteristics.
Interoperability
Users will be able to access data across numerous applications due to Web3.0 features without being restricted to a single platform. It shows you dont have to worry about any devices being inaccessible.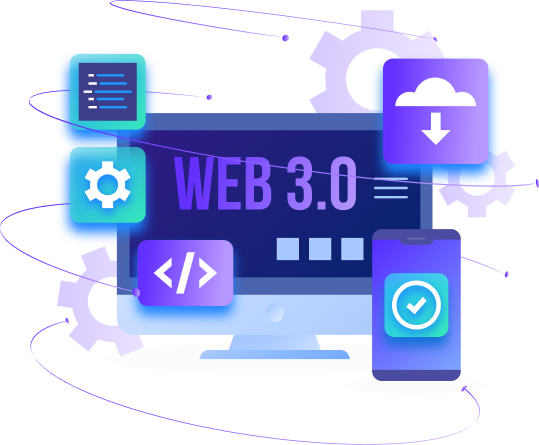 What is Web3 Development?
Web3 is a new web development framework that enables programmers to create decentralized applications. It operates on the network of nodes rather than being centrally managed by a single authority which is said to be decentralized applications.
Web3 is an open, transparent, and secure transaction system using blockchain technology. Blockchain serves as a public ledger for transactions, making it unnecessary for third parties to verify or trust them. This makes Web3 for usage in sectors like financial services, supply-chain management and others where security is crucial.
With the help of Web3, programmers can create decentralized applications using Javascript and Solidity languages. The platform also offers support for various currencies and tokens as well as tools for debugging and testing programs.
Latest
Web3 dApp

Development Process

Step 1

We use a strategic project mapping approach to streamline the current and future plans while briefly presenting your project's requirements, priorities, and potential obstacles.

Step 2

We are concentrating on obtaining project requirements in our technological design. We create the prototype for your Web3 solution using the data we've collected, and we test it with real users.

Step 3

This step involves the coding and programming of your Web3 project by our developers based on the approved design, getting it ready for the alpha, beta, and release phases.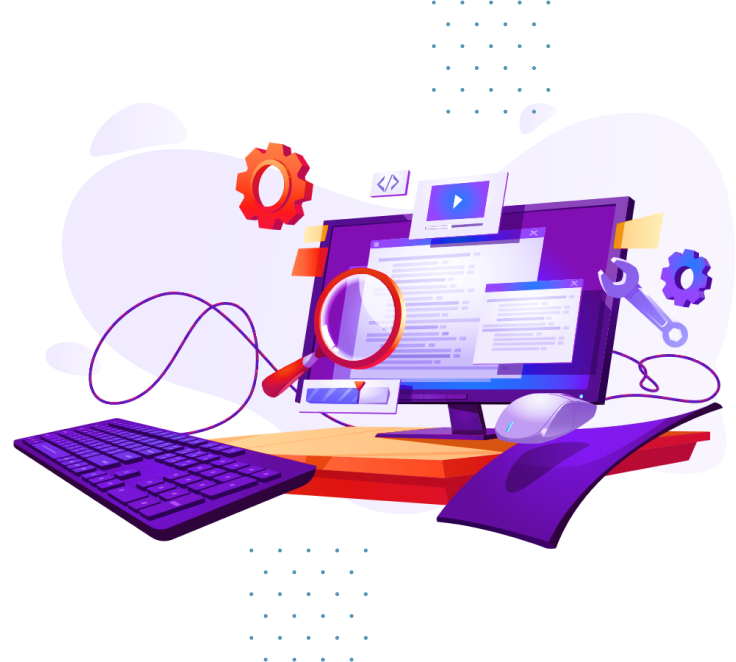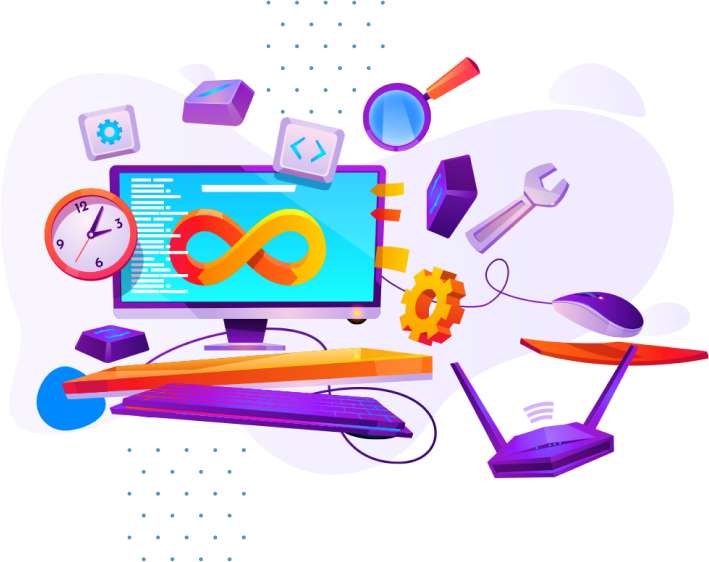 Step 4
Our crew thoroughly examines various parts of your product, pointing out bugs and flaws in the code. After that, we carry out optimization and eliminate the vulnerabilities.
Step 5
Our developers migrate the modified and improved Web3 solution from the test-net to the mainnet to make your Web3 solutions live and publicly available.
Step 6
Our crew does intensive monitoring and maintenance to find and resolve issues that arise and ensure that your Web3 solution operates as intended.
Hire Web3 Developers from Security Tokenizer
Our team of professionals will work with you to turn your ideas into a web3 solution for your company. Work with our talented web 3.0 developers to create your cutting-edge web 3.0 applications. If you have specific project needs and are seeking for the best web3 solution for your company then you are at the right place
As a reputable Web 3.0 development company, we have created over 200 Web 3.0 projects that are adored by our clients and aid them in achieving their business objectives and also provide complete Token Development Services around the Globe. Hire our web3 developers to refine your ideas into digital solutions with the advent web3 technology which brings new opportunities to your business growth.
Why Security Tokenizer for
Web3

development ?

Security Tokenizer is a leading Crypto Token Development Company as well as Web3 development company. We provide end-to-end web3 development services for DeFi, metaverse, gaming real estate, e-commerce, supply chain, and more. Our team has more than 250 developers who have received internal training. We take on and thrive in a variety of projects, from carrying out wallet integration to developing a full-fledged web3 solution. We have expertise working on a variety of web3 projects, including the metaverse, NFTs, and gaming. Additionally, our team is constantly prepared to take on difficult and unique tasks