METAVERSE DEVELOPMENT SERVICES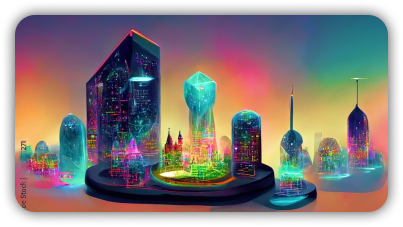 Metaverse NFT Development
With our avant-garde Metaverse NFT Development services, individuals and businesses create unique and valuable non-fungible tokens (NFTs) for the metaverse. Our expert team specializes in creating NFTs that are compatible with various metaverse platforms, including Decentraland, Somnium Space, The Sandbox, and more. Our services include everything from concept development and design to minting and distribution, ensuring that your NFTs are fully optimized for success in the metaverse.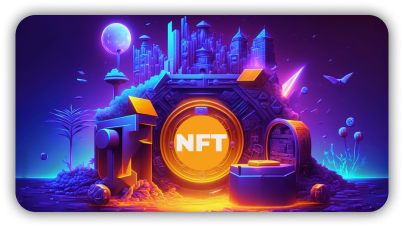 Metaverse NFT Marketplaces
We create tailored NFT marketplaces in the metaverse for diverse industries. Our custom-made services include cutting-edge token search functionality, integrated wallet services, flexible trading choices, and sophisticated user dashboards. Overall, our NFT marketplace development service empowers businesses to tap into the growing market for NFTs within the Metaverse and unlock new revenue streams.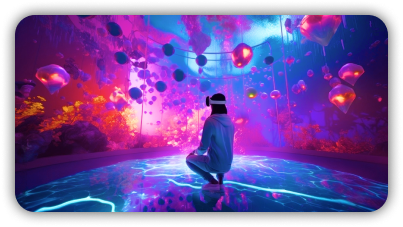 Metaverse Game Development
Leverage our cutting-edge metaverse game development service as we focus on creating immersive virtual worlds in which players can engage with each other in real-time. Our team of experienced developers utilizes state-of-the-art technology to design games that allow players to explore, create, and interact with their digital environments in unprecedented ways. With our expertise in metaverse game development, we can help you create a game that is not only entertaining but also highly engaging and interactive.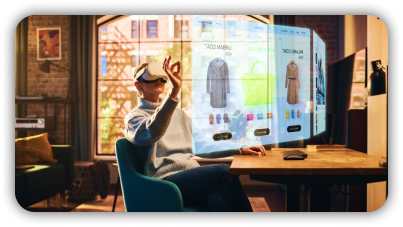 Metaverse Digital Assets
Metaverse Digital Assets Development service helps businesses create and manage digital assets on the Metaverse blockchain. Our service includes consultation on token design and issuance, smart contract development, and integration with existing systems. Our expert team provides support in token economics, regulatory compliance, and security. Leverage our service and securely manage your digital assets, increase transparency, and create new revenue streams.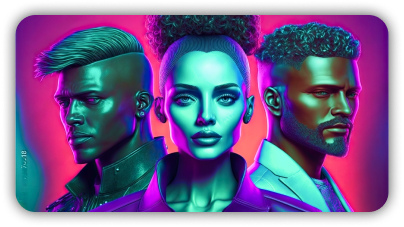 Metaverse 3D Avatars
Metaverse 3D Avatars Development service helps businesses and individuals create personalized virtual avatars for use in the metaverse. Our team of experts uses the latest technology to design and develop high-quality, customizable avatars that accurately represent our clients. We work closely with our clients to ensure that their avatars meet their specific needs and preferences. Join the exciting world of the metaverse and stand out with your unique avatar.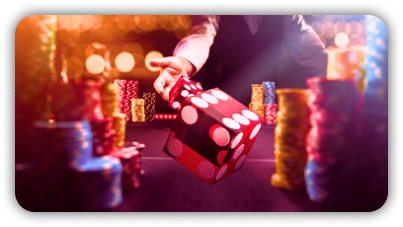 Metaverse Casino Game
Metaverse casino game development service combines the world of virtual reality with the excitement of online gambling. Employ us to create engaging and immersive casino games that reposition players to a virtual world where they can interact with others and experience the thrill of winning big. From designing custom avatars and environments to developing complex gameplay mechanics and integrating blockchain technology, we assist you in a way to stand out in the crowded market.
Benefits of Metaverse Development Services
Transforming your existing field of business into a platform that is powered by metaverse tech stacks and tools makes your business unique from your competitors. Creating a metaverse platform and providing a virtual space similar to the real world and moving toward it is an additional benefit to the company. Some of the benefits gained from Metaverse development services ar
Improved Customer Experience
Metaverse development services can create seamless and personalized experiences for customers, leading to increased satisfaction and loyalty
Flexibility and Scalability
The development services can be customized to meet the specific needs of businesses and can be scaled up or down as required
Innovation and Creativity
Metaverse development services provide endless possibilities for innovation and creativity, allowing businesses to stand out from the competition
Future-Proofing
Metaverse development services can help businesses future-proof their operations by staying ahead of emerging trends and technologies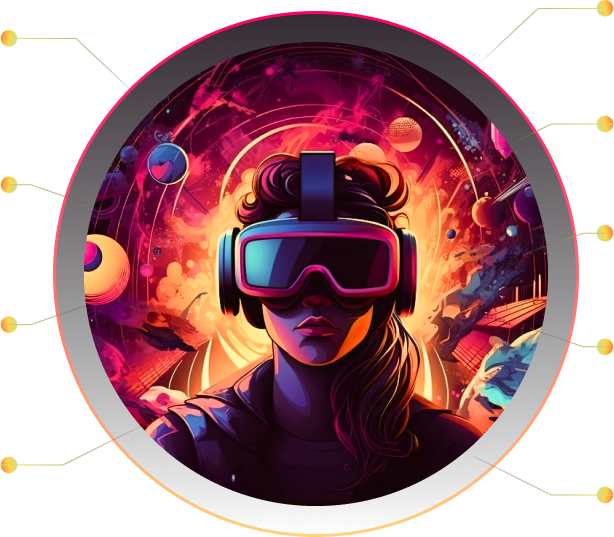 Increased Customer Engagement
Metaverse development services can create immersive experiences for customers
Enhanced Brand Recognition
Creating a Metaverse for your brand can increase its recognition & help establish it as a front-runner in the industry
New Revenue Streams
Metaverse opens opportunities to create new revenue streams for businesses through virtual goods and services
Improved Data Collection
The services can provide valuable data on customer behavior and preferences, which can be used to improve marketing strategies and product offerings
Increased Retention
Metaverse experiences can be addictive, leading to increased customer retention and loyalty
Metaverse Software Development Solutions
Metaverse 3D Space Development
Create immersive, engaging virtual environments for education, entertainment, and business purposes with our advanced metaverse 3D space development services. We implement cutting-edge technology to create 3D spaces that allow users to interact with each other and with virtual objects in a seamless and intuitive way.
Metaverse Development Consulting
With a professional consulting team, we provide best-in-class consulting services and guidance to businesses and organizations that are looking to enter into the world of the metaverse. We assist them around the clock assisting clients navigate the complex landscape of virtual reality and develop strategies that will allow them to succeed in this rapidly-evolving market.
Rent a Metaverse
Leverage our renting metaverse service as the 3D rental space is tailored to meet the requirements of the clients. Whether you need a virtual space for a virtual conference, a product launch, or a virtual storefront, nft exhibitions, showrooms, etc we can help you build the renting platform that best suits your domain.
Metaverse DeFi
Our developers help you with premium metaverse decentralized finance services within the metaverse. With our services monetize your virtual assets and execute peer-to-peer transactions. Leveraging blockchain technology, we create a secure and transparent financial ecosystem that allows users to transact with each other in a trustless and decentralized way.
Metaverse eCommerce
Our Metaverse eCommerce service creates virtual storefronts that allow businesses to sell their products and serve users within the metaverse. Harness the fusion of eCommerce and metaverse to elevate businesses to the next-gen. Capitalize on a wealth of opportunities and achieve significant results by creating an engaging and immersive shopping experience that can help businesses reach new customers, increase sales, attract global users, etc with the feel of real-time shopping.
Metaverse Gaming Space Development
Build a game platform that is completely drenched with advanced gaming tech stacks and tools to provide an immersive and interactive experience that is different from a traditional one. We provide game development services innovatively by creating avatars, NFT tokens, collectibles, and cryptocurrencies within the metaverse platform with our expert blockchain developers. Whether you're looking to create a new gaming experience or enhance an existing one, our expertise looks after it.
Metaverse Virtual Office Development
Metaverse Virtual Office Development: Our Metaverse Virtual Office Development service enables you to create virtual workspaces that are as real as the physical world. Using our platform, you can easily create and manage your own virtual office, complete with customizable desks, chairs, and conference rooms. Whether you're looking to reduce your carbon footprint or increase your team's productivity, our expertise helps you succeed in possible ways.
Metaverse Integration Services
Leverage our metaverse integration services and enhance the features and functionalities of the existing metaverse platform. Integrate the latest tech stacks and tools to provide a first-class user experience. We extend our integration services for data, APIs, ecosystem tools, system integration consultancy, and more.
Metaverse Application Development
Our experts provide cutting-edge Metaverse Application Development service that enables you to create custom applications and tools within the metaverse. Whether you're looking to create a new social app or a virtual training tool, we have the tools and expertise to help you succeed in the metaverse. Revolutionize the traditional method of business, education, gaming, and trading with our advanced application services.
Metaverse Real Estate Development
Real estate metaverse services is a next-gen level of property auction place that can be bought, sold, rented, or even traded for unique cryptocurrencies. Employ us to create an outstanding real estate platform and offer a new virtual platform never experienced before.
Metaverse Social Media App Development
Our Metaverse Social Media App Development service assists you to create customized social media applications for the Metaverse. With advanced technology, we create engaging and immersive social media experiences that allow users to interact with each other and with virtual objects in a seamless and intuitive way.
WHAT ARE THE POSSIBILITIES IN THE METAVERSE
A Metaverse Is A Virtual World In Which People Can Connect And Transact Commerce. It Is A Virtual Environment Where People May Create And Share Information As Well As Engage With One Another In A Variety Of Ways. The Metaverse Is A New Battleground With A Excess Of Opportunities For Anyone Interested In Exploring It.
The Fact That The Metaverse Is A Global And Really Borderless Which Is Constrained Using Geography Unlike Physical World.This Means That Businesses And Individuals Can Function On A Global Scale With No Restrictions On What They Can Accomplish.
A Metaverse Is Also A Place Of Refuge For People To Be Themselves. People Are Frequently Pushed To Behave In A Certain Way To Accomodate In. On The Other Hand , People In The Metaverse Are Free To Be Themselves And Express In Whatever The Way They See Fit. As A Result , The Metaverse Is A Place Of Creation And Freedom.
Our Metaverse Development Industries
Metaverse has the potential to transform myriad industries with its cutting-edge tech stacks and tools. We assist you in providing services to the listed below industries.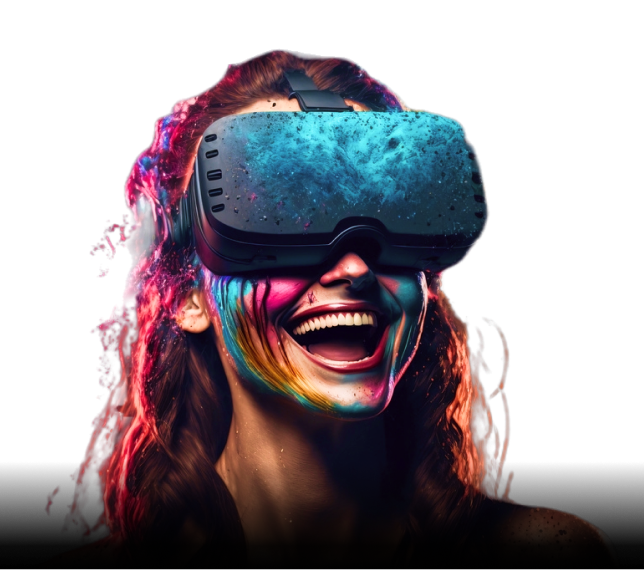 Gaming

Music

Automotive

Retail

Education

Healthcare

Utilities

Banking

Real estate
Finance

Advertising

Social media

Manufacturing

Transportation

Entertainment

Travel and tourism

Telecommunications
Metaverse Development Tools
Blender
A 3D modeling software used for creating custom assets and characters for the Metaverse
Substance Painter
A texturing tool used to create realistic textures and materials for Metaverse assets
Adobe Creative Suite
A collection of software used for creating and editing content, including Photoshop for image editing and Illustrator for vector graphics
World Building Tools
Software platforms and tools specifically designed to create Metaverse environments, such as Decentraland's SDK or Roblox's Studio.
Programming Languages
Depending on the platform and development approach, various programming languages can be used, such as C#, JavaScript, or Python
Collaboration Tools
Tools such as Trello, Slack, and GitHub are used for team collaboration and project management during the development process
Virtual Reality (VR) Tools
Tools such as Oculus and HTC Vive are used for testing and developing VR experiences within the Metaverse
Maya
A 3D animation and modeling software commonly used in the gaming industry to create assets and characters
Technology Stack
Here is the breakdown of the technology stacks and tools that we leverage in developing a Metaverse platform. These tech stacks make us unique and create an immersive virtual platform UNITY 3D
A popular game engine that is often used in creating virtual worlds and immersive experiences in the metaverse Unreal Engine
A powerful game engine that is used for creating highly realistic and interactive metaverse experiences.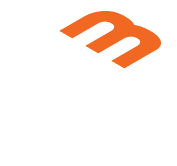 Web3.js
A JavaScript library that allows developers to interact with blockchain networks and decentralized applications (dApps), that can be integrated into the metaverse for things like virtual economies and ownership.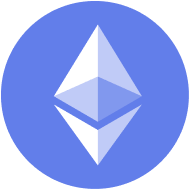 Ethereum
A blockchain platform that supports smart contracts and decentralized applications, which is used to build the infrastructure for a metaverse.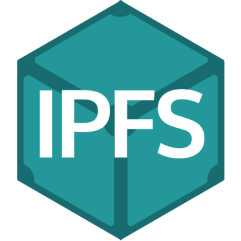 IPFS
A peer-to-peer network protocol for sharing and storing files in a decentralized manner, which are used for hosting content in the metaverse. SpatialOS
A cloud-based platform for building large-scale virtual worlds and simulations, that is used to create the infrastructure for a metaverse. High Fidelity
An open-source platform for creating virtual worlds and social VR experiences, that are used in building the metaverse.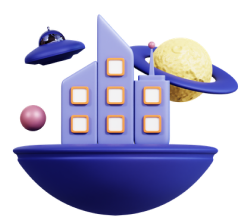 Virtual Land
A decentralized virtual world powered by Ethereum and IPFS, that ed as a starting point for building a metaverse.
Blockchain Experts in
Security Tokenizer comes with high compatibility and thus supports multiple blockchain networks during the metaverse development. Our team is well-versed in the technicalities of Ethereum, Binance Smart Chain, Polygon, Solana, and more. We have expertise in blockchain networks like
Ethereum
Solana
Cardano
Polkadot
Bitcoin
Avalanche
Fantom
Harmony
Flow
Binance
Aurora
TRON
Near
Tezos
Polygon
BSC
How Much Does it Cost to Develop the Metaverse?
The cost of developing a Metaverse platform can vary depending on various factors, such as the scope of the application, complexity of the design, standard of graphics and user interface, and demands of scalability. To get an accurate estimate of the cost to develop a Metaverse platform, we recommended clients share their project requirements with experienced professional developers from our company who can analyze the needs and provide a more precise cost estimate.
How Long does it take to Create a Metaverse
Creating a unique metaverse platform takes quality time. The duration taken depends on various factors such as integrating advanced technologies, intricacies involved in the project, the network opted by the investor, implementation of the complex set of standards, protocol requirements as defined by decentralization, and more. At Security Tokenizer, we assist you in developing a metaverse-based platform in two ways. Investors who aspire to enter into the world of metaverse in no time can move forward with our market-ready metaverse solutions that can be launched within months. On the other hand, we also create a metaverse platform from scratch which takes more time and even years as it is custom-made according to your requirements
Hire Metaverse Developers
Metaverse has been a hype talk in the contemporary digital world due to its nature of delivering immersive experiences to users in the virtual world. Hiring a Metaverse developer is mandatory if you desire to go hand-in-hand with the latest tech innovations and upgrade your business. Engage your underlying platform users towards a next-gen meta world just by hiring us. Hire a metaverse developer from a prominent metaverse development company like Security Tokenizer. From industries, gaming, and entertainment to education, meta-tech has been adopted by the fields after knowing its significance and revolution. Team up with our best-in-class certified metaverse developers who have profound knowledge of the latest tech stacks to develop your metaverse-based platform as visioned.Hiring our expert developers is the right choice.
WHY CHOOSE SECURITY TOKENIZER FOR METAVERSE DEVELOPMENT ?
Security Tokenizer Has Some Unique Features For Metaverse Developement. Security Tokenizer Has Been Designing Custom Metaverse Solutions For A Global Customer Base , We Have Learned That You Need Professionals Who Are Not Just Programmers. We Begin What You Require And Then We Discover The Appropriate Instruments. We Have A Customized Solutions For Your Company. Our Skilled Developers Have A Deep Knowledge In Metaverse World And Will Give High Standard Security Standards For Your Business Needs.