Cryptocurrency Wallet Development Company
Wanna create your decentralized web and mobile crypto wallet with the best Cryptocurrency Wallet Development Company? Well, then dive deep into all about the cryptocurrency wallet development, its features, and functions.
Cryptocurrency Wallet Development - A requisite for effective cryptocurrency exchanges i.e the gateway for the safe storage and management of crypto assets.
Our Cryptocurrency Wallet Development Services
NFT Wallet
We are specialized in developing user-friendly and cross-chain compatible NFT wallets to store your non-fungible assets and crypto collectibles in an absolutely secured manner.
TRON Wallet
To point out, among all sorts of wallets, the TRON wallet is the most preferable wallet by crypto users. Being a leading TRON Token Development Company, we are also specialized in developing TRON wallets with sophisticated security application programming interfaces.
DeFi Wallet
Through supplying customized private keys, we develop security stuffed DeFI wallets that furnish complete control over trader's funds to themselves.
Mobile Wallet
A wallet app that can be penetrated on any mobile device to lead smooth cryptocurrency transactions between the buyer and seller while sending and receiving cryptos.
Web Wallet
A unified wallet application in the exchange results in secure cryptocurrency transactions between the admin and the user.
Decentralized Wallet
Our decentralized wallet development services furnish peer-to-peer operation between the seller and the receiver to experience seamless crypto transactions without any central authority control.
Features

of Cryptocurrency Wallet Development
2 Factor Authentication
Including this feature in the wallet leads to a highly secured way of access to a wallet application while proceeding with p2p transactions.
Supports Multiple Coin
This feature lets the traders bring out of maintaining separate wallets for each type of cryptocurrency and delivers high security for all the crypto assets.
Security
This feature secures the wallet with a PIN and password that ensures the wallet's accessing authority before accessing the wallet account.
Supports Dapp
This feature is to support seamless operation with decentralized applications and assure that the tokens' security is passed in the dapp network.
Merchant APIs
Developing the wallet app with merchant features results in high user retention since it is concrete with the way of use cases like making cryptos as payment in real life.
Billing & Invoicing
Immediate billing and automated invoice reports furnish you an evidential legal proof for the transaction and assure your crypto transaction is valid.
Hardware Support
This feature in the crypto wallet supports hardware wallets like ledger, trezor, keepkey and nano for transferring cryptos.
Wallet Backup
In case of failure or theft of software, wallet backup can forbid the trader from losing the cryptos, transaction details, account details, PIN and payments.
Push Notification
This feature in the crypto wallet is to send the updated notifications of the market regarding the bitcoin price, market status, transaction details as well as every update of the cryptocurrency industry which makes you get engaged.
Transaction History
This feature lets the trader/user view the entire report of the transaction history which has been done on the wallet as well as furnish a detailed clarity of each transaction.
Benefits of Acquiring Our Crypto Wallet Development
High security and encryption.
Easy transfer and low fees.
Stability and integrity.
Ease of use.
Our
Crypto Wallet

Development Process

Our cryptocurrency wallet development process undergoes the following phases

Business and technical analysis




Wallet smart contract development


Frontend and backend development


Top 10 Cryptocurrency Wallets list

Coinbase Wallet

Metamask Wallet

ZenGo Wallet

Exodus Wallet

Trust Wallet

Ambire Wallet

Trezor Wallet

BitGo Crypto Wallet

CoinPayments Wallet

Enno Wallet
Impacts of Cryptocurrency Wallet Development
No matter what business model rises in industry, the need for crypto wallets is essential and can't be negotiated. Cryptocurrency wallets are the backbone of the industry which ensures the security of the end users' digital assets.
Yes, this impact of cryptocurrency wallets has cheered everyone to inaugurate new sorts of business models who are seeking to start a unique cryptocurrency startup. But seeking the right Cryptocurrency Development Company to start their business. For them, We Security Tokenizer is the right choice for you. Proceed further to grab depth about our cryptocurrency wallet development services.
We furnish cryptocurrency wallet development services like desktop wallets, mobile wallet, web wallet and hardware wallet to let out clients to make cryptocurrency wallet services as their business.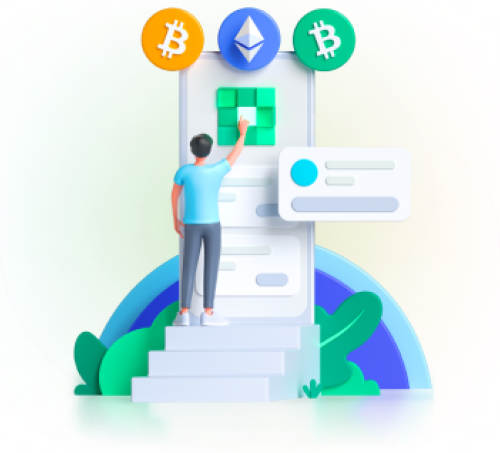 WhiteLabel Crypto Wallet Development Services
Security Tokenizer is the prime WhiteLabel Cryptocurrency Exchange Software Development Company which provides complete Crypto Exchange Software Development Solutions that support all blockchain networks, including Solana,Tron, Ethereum, and Binance Smart Chain,Polygon,EOS, etc., with attractive Trading features and are accompanied by a Whitepaper.

Multi-signature support

Password-protected access

Optional session logout

Biometric authentication
Technologies Behind Our Crypto Wallet Development Solutions
Why Security Tokenizer For Your Crypto Wallet Development?
Being a leading Crypto Token Development Company as well as the Cryptocurrency Exchange Development Company, we are specialized in satisfying our clients by letting them deserve our services as per their desire. We stand ahead in the industry for the following factors.
End-to-end white label solutions
Custodial and non-custodial assets
Book A Free Consultation
Contact us to avail the best services for DeFi, NFT, Cryptocurrency & Token Development, NFT Marketplace Clone Scripts as per your requirements!