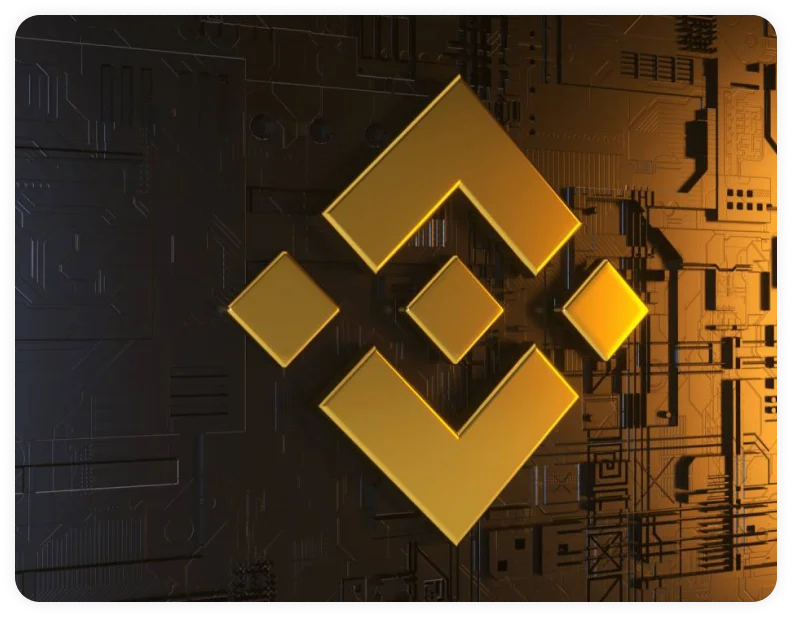 BEP20 Token Development Company
Security Tokenizer is a Best BEP20 Token Development Company that provides end-to-end BEP20 Token Development Services & Solutions. we help to create your BEP20 tokens as well as BEP721, ICO/STO/IDO Platforms, WhitePaper Writing Services, and more advanced features based on your Business needs. Our Crypto Token Developers are experts to Design, build, and deploying a bug-free, secure BEP20 token on the BSC network(Binance Smart Chain) For all kinds of DEX, DeFi, NFT, and Dapp projects. Create your own BEP20 Token using Solidity with us!
BEP20 Token Development
BEP20 token development ideology has been hot talk in the crypto industry since its arrival. BEP20 token development services are nothing but a process of developing cryptocurrency tokens using the BEP20 token standard on the Binance smart chain. Over the past few years, Blockchain technology is coming up with several innovative and modern development concepts regularly that bring up commendable advancement across every industry. Well, we can add Binance smart chain and BEP20 token development perception to the list.
Our BEP20 Token Development Services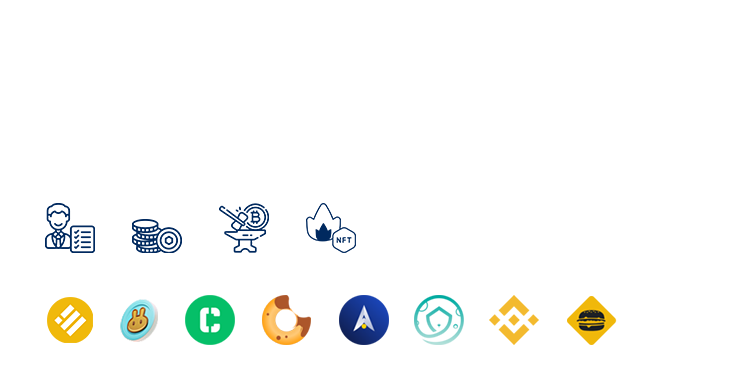 BEP20 Token Migration
Our excellent bep20 token developers help you migrate your unique BEP20 Tokens from one blockchain to any other blockchain, like Solana, Tron, Binance Smart Chain, Ethereum, and many more.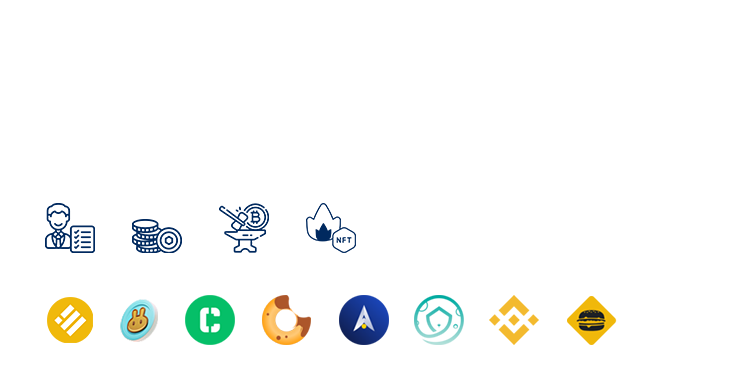 ICO Development
Our experts are capable of building your ICO platform with unique features, functionalities, and user-friendly models to grow huge funds for your cryptocurrency project by coordinating ICO-based BEP20 tokens.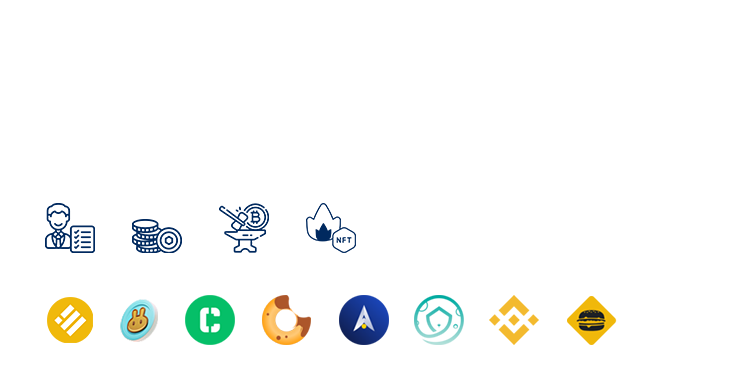 Smart Contract Development
Our smart contract development services help create contracts between two parties that are stored on a blockchain. It helps to avoid conflict and issues between business people and is highly secure for their business.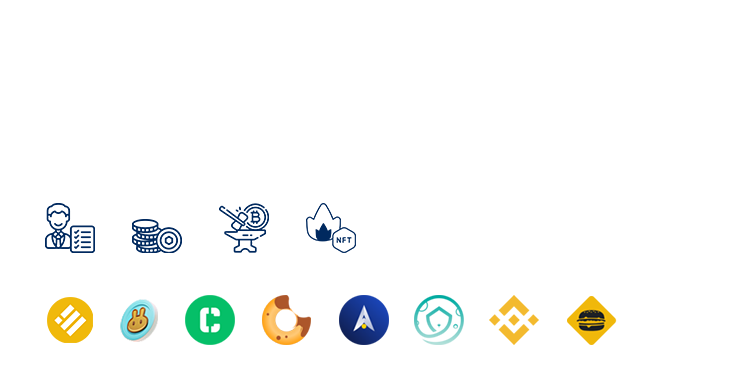 BEP20 Token Wallet Development
Our well-knowledged experts make special BEP20 wallets to deal with your digital currencies to keep them safe, secure, and interface with popular blockchain platforms.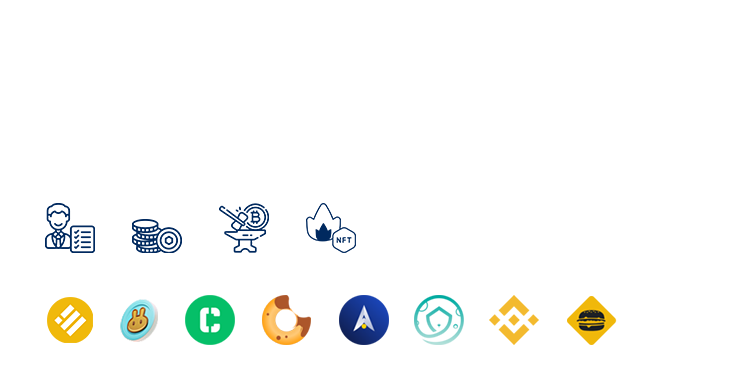 BEP20 Token Listing
Our team lists the latest developed BEP20 tokens on the top of the best crypto exchanges to improve their reputation and branding and help investors around the globe purchase them.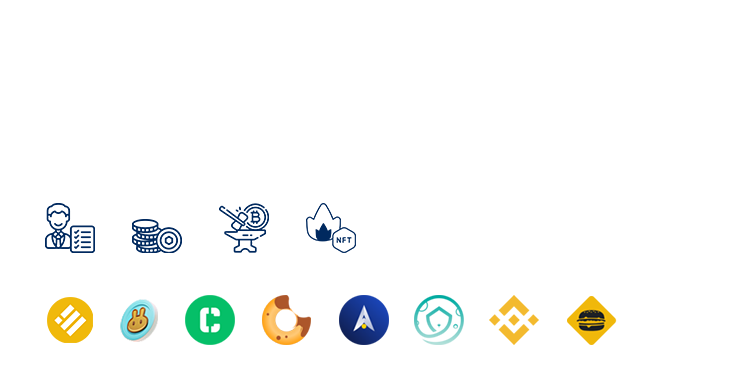 BEP20 Token Minting and Burning
Our developers develop burnable and mintable BEP20 tokens, giving clients the choice of building and modifing as many tokens as they want to prevent token inflation.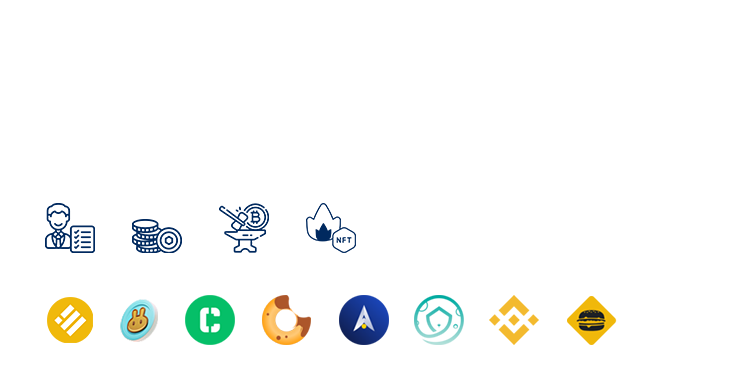 BEP20 Token Development
Our excellent developers develop both non-fungible and fungible tokens for enterprises in every field of industry. Our teams assist you in improving your business revenue and branding with token development on trending blockchain networks.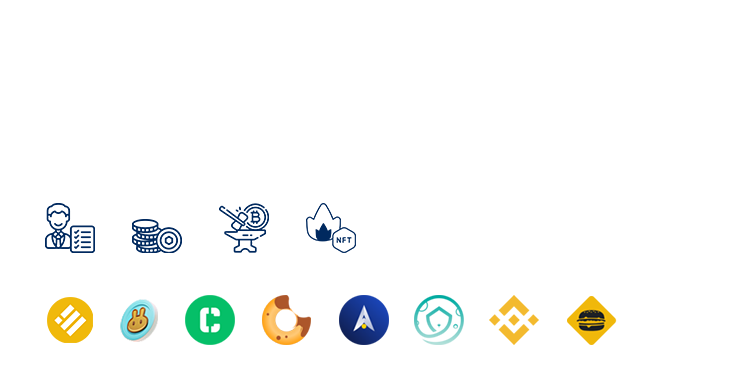 BEP721, BEP1155 Token Development
Our experts deliver the best token development services, such as BEP721 tokens and BEP1155 tokens, with cutting-edge features and techniques on popular blockchains like Binance Smart Chain, Ethereum, Tron, Solana, etc.
Features of our BEP20 Token Development
Our world-class token development services with cutting-edge technologies include many benefits to token owners and users. The stunning features of our bep20 tokens are listed below: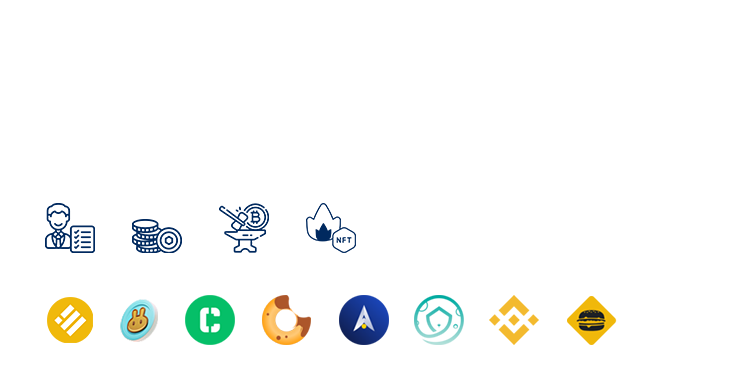 Exchange listings
Bep20 tokens popularity is improving day by day. Most cryptocurrency exchanges have support for bep20 tokens, and bep20 tokens can be listed on their platform.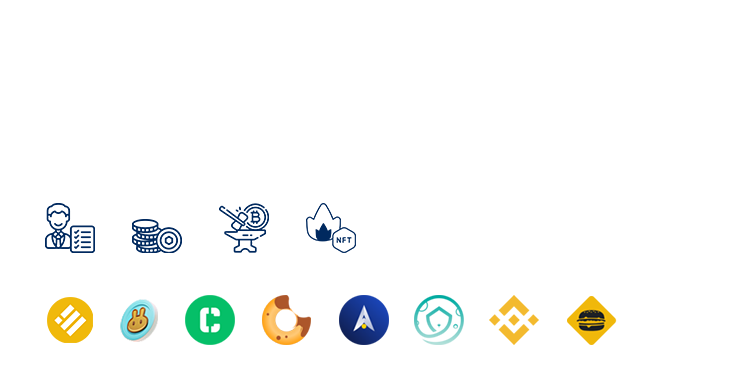 Dual-chain architecture
Bep20 Tokens are created on a dual-chain architecture to improve transactions and make them compatible with both ERC20 and BEP2 Tokens.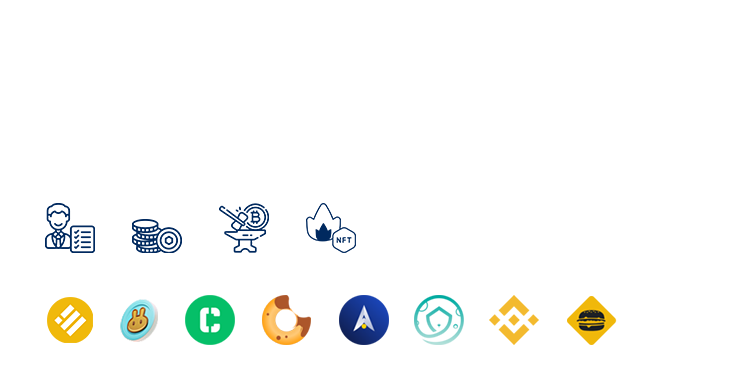 Cross-chain compatibility
Bep20 Tokens are compatible, and you may switch between Binance Smart Chain and Binance by using any wallet.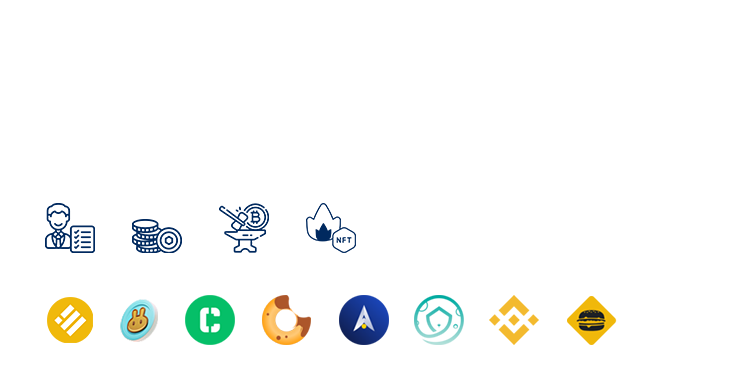 Supports POS and DPOS
With POS support, you can stake tokens and use them to gain rewards. Also, with DPOS, anyone who has tokens can make a choice about how it works and who can vote.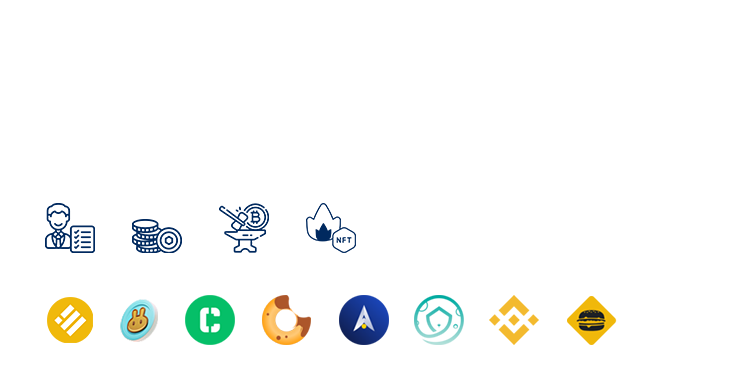 Token Cap
When you have your own tokens, you have a choice of how much money you need to improve, whether a soft cap or a hard cap. A hard cap is the largest amount, and a soft cap is the smallest amount.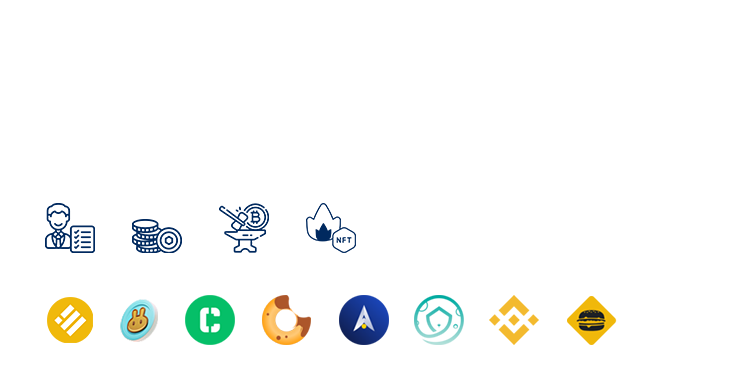 Blacklist Tokens
If the site creates tokens that aren't safe or perform corn activities, the tokens will not work. This is the most important feature.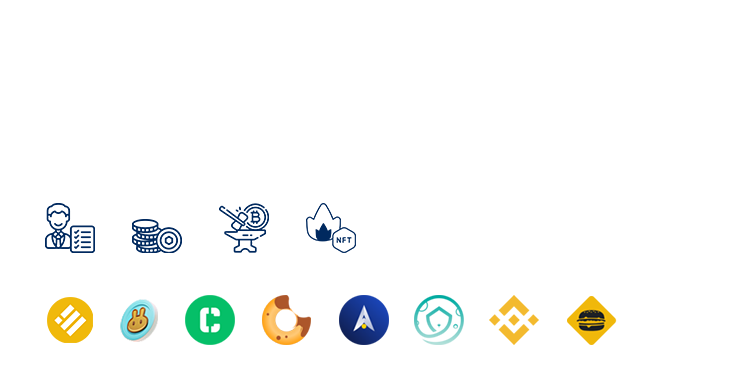 Quick in Transactions
BEP20 exchanges are handled rapidly and efficiently on the BSC, which can deal with a high volume of exchanges per second. This makes BEP20 Tokens ideal for use in DApps and different applications that require quick and dependable exchanges.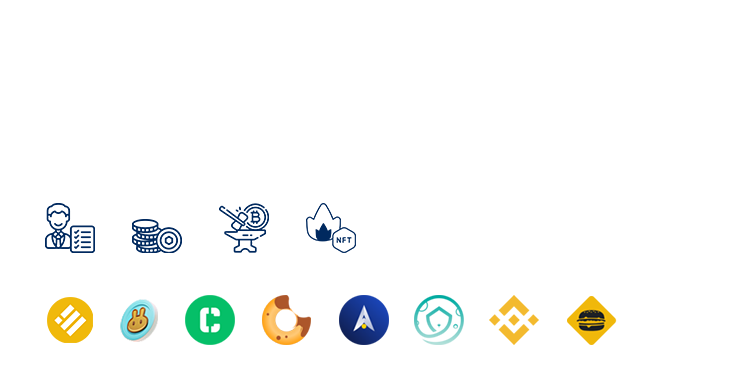 Token Minting
Token Mining is the method involved with making new tokens on a blockchain network. This is normally completed by an undertaking group or by a DAO (Decentralized Autonomous Organization). Token minting can be utilised to raise funds for successful projects and remunerate clients for their contributions.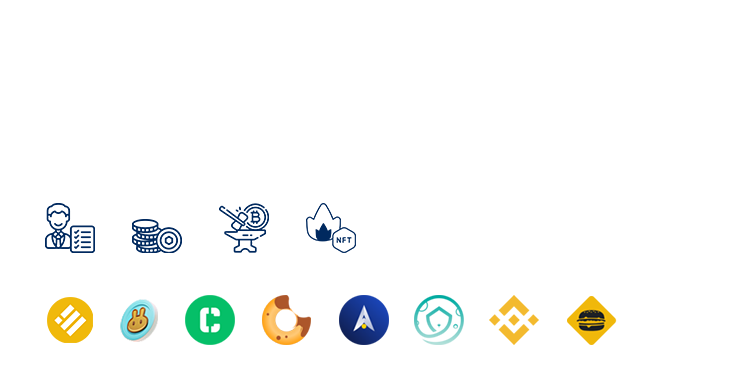 Token Burning
Token Burning is the process of forever eliminating tokens from flow. This is commonly finished by sending the tokens to a special address that can get tokens but not send them. Token burning can be used to diminish the stock of tokens, which can increase the worth of the leftover tokens. It can likewise be utilised to fund projects.
Benefits of our BEP20 Token Development
It is highly scalable and independent which means even if Binance Chain stops operating, BSC will continue to function.
Transaction process done in Bianance smart chain is much faster while compared to other blockchain networks.
Anyone can easily build, deploy smart contracts & tokens without difficulties in BSC.
BEP20 tokens provide clients with an unmistakable perspective on what occurs with the tokens and who possesses them. Everybody can perceive how the tokens are utilised, which permits token holders to have transparency.
Unlike popular blockchains like Ethereum, Binance Smart Chain doesn't cost a huge amount of cash to make new coins. Clients can make new coins on the BSC without burning through a lot of cash.
Despite the fact that BEP20 tokens are elite on the Binance Smart Chain, they can interoperate with different wallets and tokens. This causes developers and investors to use them to open up the capabilities of this new norm.
BEP20 tokens can likewise be used with a few Ethereum applications and wallets, like Metamask. This suggests that, assuming you acknowledge BEP20 tokens, more people may be keen on utilising your services and solutions.
BEP20 Token Development Process
Here is the end- to- end BEP20 token development process to know our experts to develop the bep20 tokens.
Select the Blockchain Platform
In the first step in the bep20 token development process, we select the blockchain platform that will provide the latest token functionalities to offer an advanced token supply.
Define Token Specifications
In this stage, our experts develop the cutting-edge features, functionalities, and latest technologies into the token. This is the most important step in which most primary functions, like total supply, type of token, and most importantly, focusing on creating a new end-to-end token.
Smart Contract Development
We develop smart contracts to ensure the excellent operation of a crypto token. Smart Contract will prohibit any manipulation token and token use.
Token Functionalities Set Up
Our team before distributing the client bep20 tokens, including the unique and advanced functionalities like name, token identities, symbols, and operational functionalities.
Conduct Token Testing
Following the development, the stage is put through a few tests to ensure no errors before being made accessible on the test network.
Distribute Tokens
It's critical to spread information about and support BEP20 tokens. This can be achieved through various procedures, like an airdrop or the sale of tokens.
Launch BEP20 Tokens
Following the distribution, our team listed the BEP20 tokens on a few BSC-compatible exchanges. Now tokens can be sold, traded, or purchased between clients.
What is Binance Smart Chain?
Binance smart chain(BSC) is a latest blockchain network of Binance that enables the execution of smart contract based applications. BSC runs in parallel with its associate Bianance chain(BC), former blockchain network of Bianance. With working together, BSC and BC allows its users to obtain the best of both, high transaction capability of Binance Chain as well as BSC's smart contract functionalities. With utilizing BSC, anyone can develop and launch their crypto tokens in ease.
What is BEP20 Token?
BEP20 token is a cryptocurrency token built using the BEP20 token standard which comes under BSC. BEP20 standard is one of the fastest and most powerful token standards that exist in the cryptocurrency industry. By using token standard one can create a token as well as Dapps and smart contracts. We can say BEP20 is an update BEP2, token under Binance Chain.
These tokens are majorly used in decentralized sites and in swap websites like uniswap, sushi swap, Pancakeswap etc.. Moreover, BEP20 tokens can also be converted in Non-Fungible token in Binance blockchain. Binance coin BNB will be charged for token transfer as well as fee for their trading. The ultimate aim of this token is to provide flexible opportunities for token developers to create and launch BEP20 tokens in the Binance Smart Chain.
Notable Benefits in BEP20 Token
Comparatively very low gas fees for transactions.
It is possible to integrate BEP20 token into DeFi or Decentralized Finance project and also can list them in popular Decentralized Exchanges like PancakeSwap for free.
BSC Token Development
Through their rapid, famous convenience and globalised work in serving various classes of people, tokens developed over the BSC (Binance Smart Chain) are turning into the go to services and solutions for adaptation and compelling resources. Binance Smart Chain Token Development is a badge process connecting to the plan and development of tokens that particularly function over the Binance Smart Chain.
Security Tokenizer is the leading BSC Token Development Company to profit from Binance Smart Chain Token Development Services with cutting-edge technologies and features of the BSC Tokens. BSC token development can be utilised to serve two causes, which include the plan and development of Binance Smart Chain tokens for the general use case, while the other mode is by creating non-fungible tokens. We create BSC tokens with the latest and most important functionalities: API accessibility, an attractive GUI, and a smart contract. We are well-experienced in bsc token development services and solutions around the globe such as United States, United Arab Emirates, United Kingdom, South Korea, Japan, Spain, Singapore, France, Turkey, Malaysia, Germany, Italy, Australia, Vietnam and more.
Different Types of BEP20 Token Development
01
Utility Token
Using BEP20 token standard, it is possible to create utility token that functions with your platform(eg: internal payments).
02
Governance Tokens
Governance tokens can be built using this BEP20 token standard. Governance tokens enable the token holders to vote for the changes in your platform.
03
Cryptocurrency
With BEP20, you can create a cryptocurrency where traders can sell and buy your coins.
04
Cryptocurrency Derivatives
Using the BEP20 standard, asset pegged crypto token can also be built. These asset pegged tokens will be connected with real world assets like Stocks, dollars, etc..
What is the Difference Between BEP20 and ERC20?
BEP20 is a token standard of Binance Smart chain and on other hand ERC20 is the token standard of Ethereum blockchain. The major difference between ERC20 and BEP20 is, ERC20 standard can be utilized as a blueprint for creating any token on Ethereum blockchain whereas BEP20 can be utilized to generate only similar tokens like BEP20.
Noteworthy Reasons to Create a BEP20 Token
It is a known fact that BEP20 tokens are gaining a greater impression from all parts of the globe. This is one of the major reasons for the businesses and entrepreneurs to march towards BEP20 token development. But the fact is, along with this, the BEP20 token upholds myriads of benefits with it.
Here we have listed some substantial reasons that you should know before going with BEP20 token development.
As BEP20 requires a minimum of gas, you can create a token using BEP20 at a low cost.
BEP20 token transactions will be quicker and also the trading will be trustworthy with high transparency.
BEP20 standard token is supported by the trust wallet app. So the users can easily receive, store and transfer BEP20 tokens globally with ease.
With the BEP20 standard token, it is possible to create a huge amount of tokens in a short period.
As binance smart chain and BEP20 tokes is the most trending concept, by developing BEP20, you can enter into the blockchain ecosystem and raise funds easily and quickly.
BEP20 token standard is more similar to ERC20 token standard and so creating your own BEP20 token will be compatible with both binance chain and Ethereum platforms.
BEP2 and BEP20 tokens can be easily swapped as both of them are generated by binance blockchain.
It is interchangeable with both Ethereum ERC20 token and Binance Chains BEP-2 as mentioned above and also can be used on both platforms.
How to Create a BEP20 Token on Binance Smart Chain?
In order to launch your own BEP20 token in the binance smart chain, you just need to stick with a reputed token development company . This is because, before getting into the development process, there is a lot to sort out and conclude several factors like languages, platform, type of token, symbol, supply etc. With the help of a leading token developer like Security tokenizer, you can fix all your needs and futurize what your token needs to be.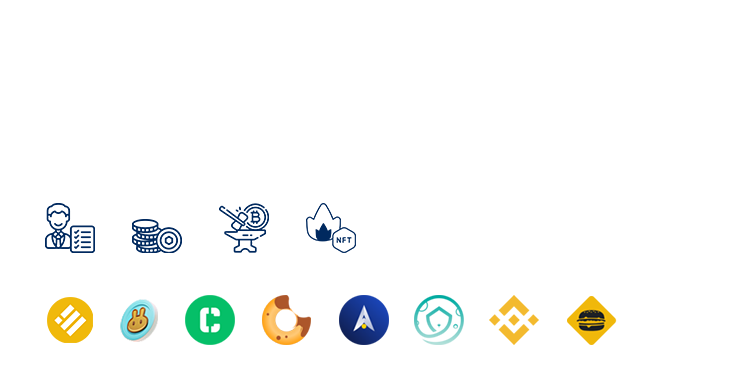 Token Owner
Every token will have an owner. The owner will have the power to mint new tokens and also will have the authority to stop minting the tokens.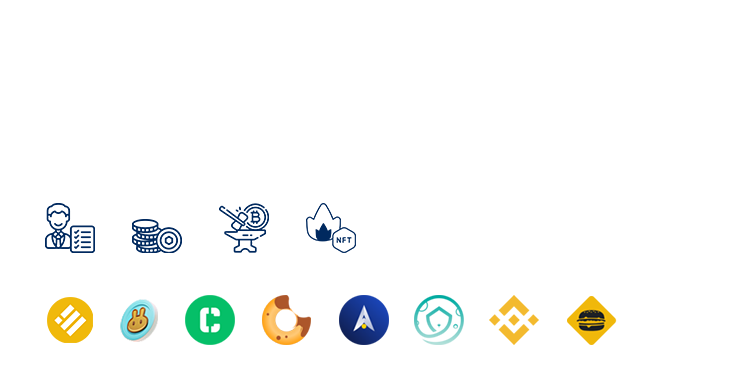 Capped Tokens
Initially the number of tokens should be specified i.e limit to create tokens. Once that number is reached, the minting process will not be placed.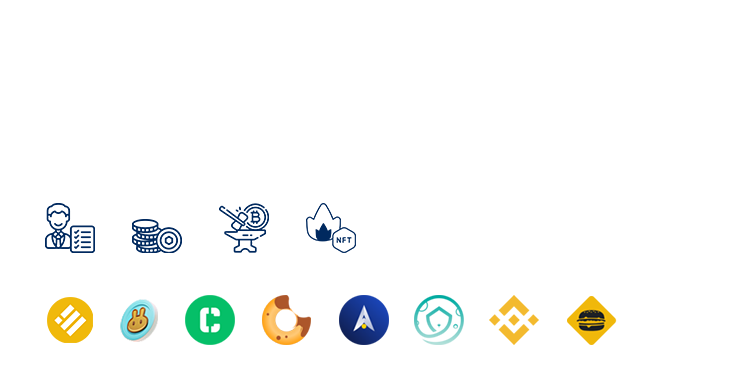 Mintable Tokens
Mintable is nothing but minting the tokens which you require to generate. Until the capped number, you can mint the tokens.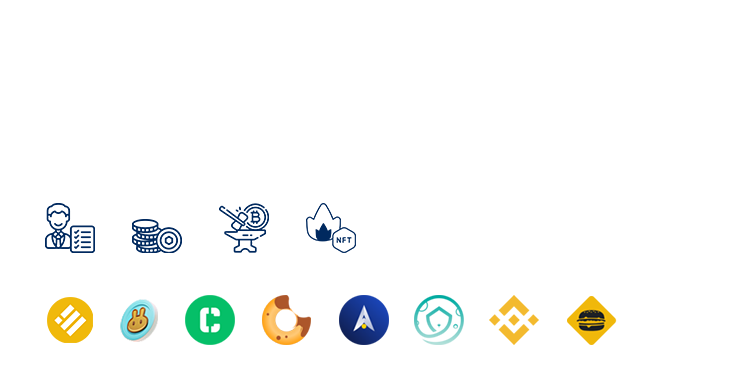 Burnable Tokens
This is the process of destroying the tokens. These types of tokens can be burnt if you require to minimize the count of your token in the market.
BEP20 Similarities With ERC20 and BEP2
The BEP20 Token Development can provide similarities in some functionality on par with its counterparts-the ERC20 and BEP2
Trending BEP20 Tokens List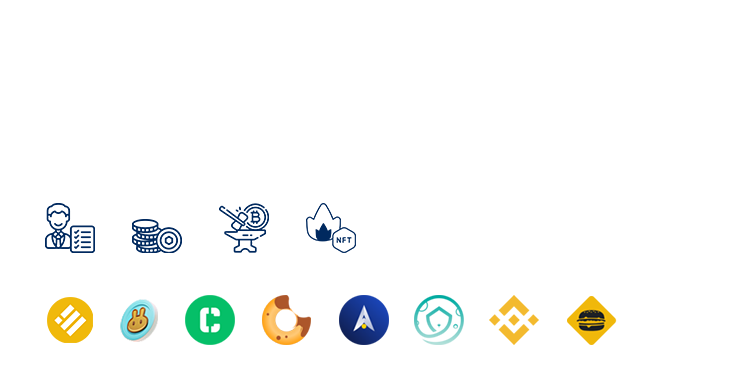 BUSD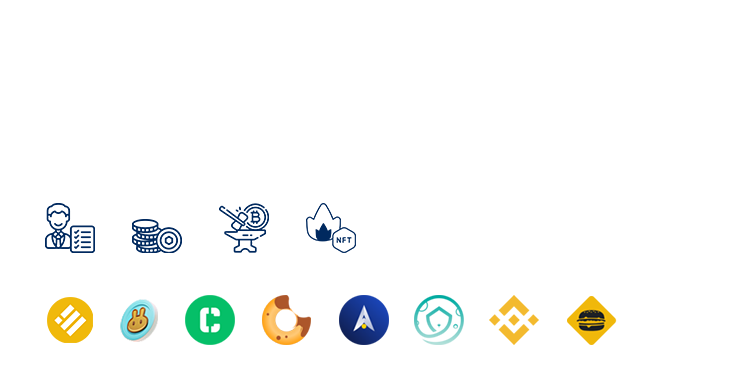 CAKE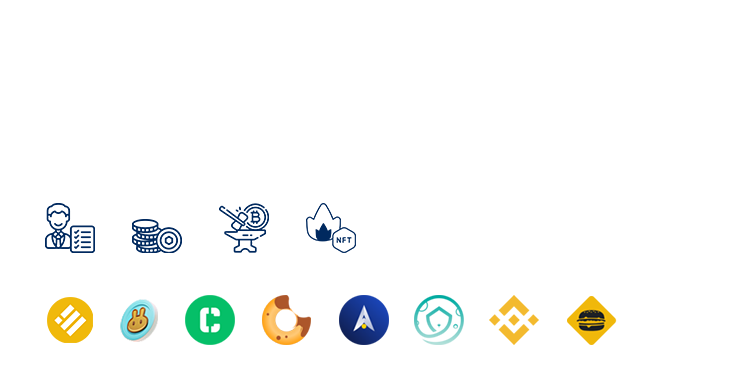 BUX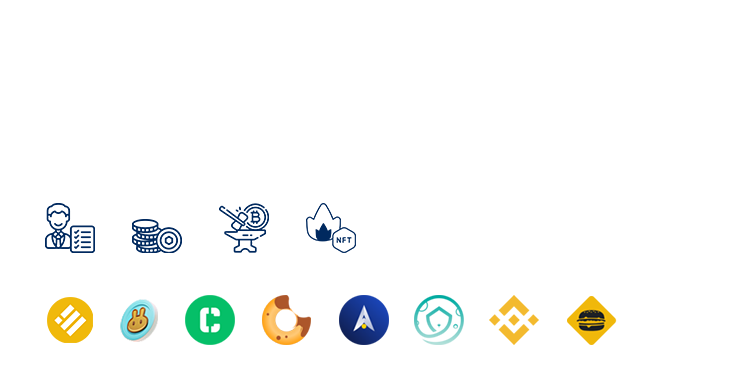 BAKE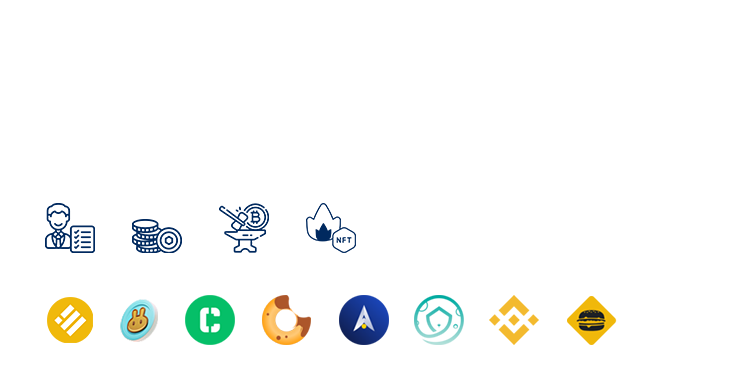 ALPHA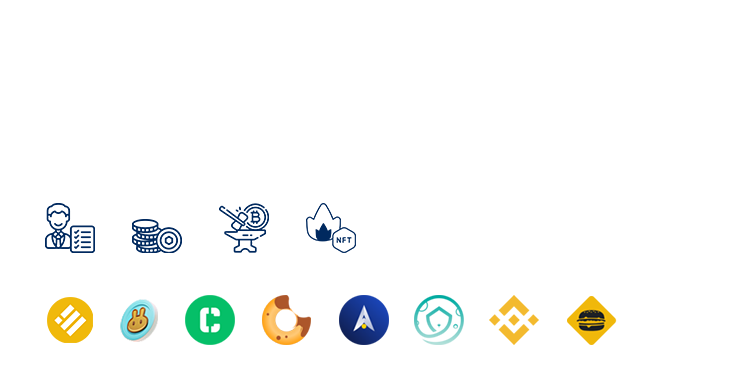 SAFEMOON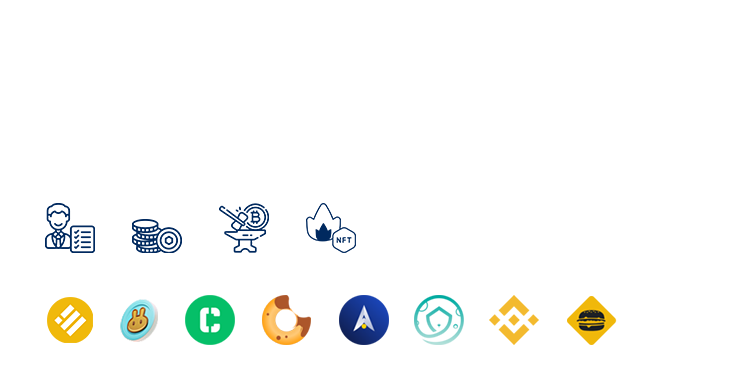 WBNB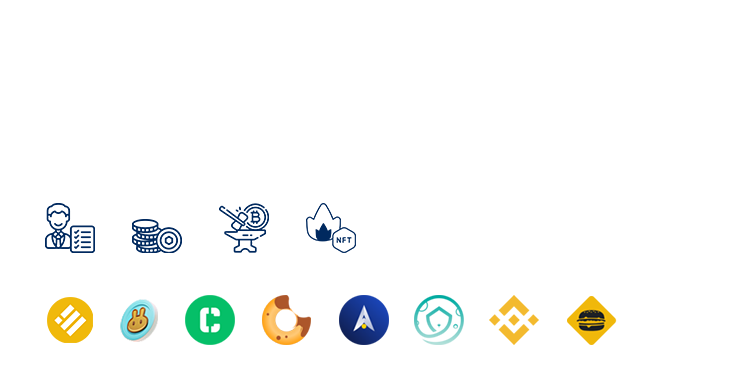 BURGER
How Much Does it Cost To Create a BEP20 Token?
Approximately the cost to create & develop BEP20 tokens under the Binance Smart Chain(BSC) blockchain will range from $4K to $20K along with enabled SmartContract & stunning BEP20 token wallet mobile app for both Android and IOS. But the above Cost may be increased or decreased based on your Token requirements.
Hire BEP20 Token Developers
The BEP20 token fills in as the establishment for all transactions accessible on the Binance Smart Chain. They are made using the latest technological frameworks and following industry guidelines. We provide world-class BEP20 token creation services and solutions for new companies and entrepreneurs who need to hang out on the market.
We make BEP20 tokens with every necessary ability, user-friendliness, and accessibility based on your business requirements. Get ready to hire token developers for your desired project. If you want to improve your business to the next level, you can consider launching BEP20 tokens to improve your values and unique models.
SecurityTokenizer is your one-stop service if you are looking to build BEP20 tokens that can assist you with cutting out a space for yourself in the crypto world. With the growing prevalence of BEP20 tokens, there is a popularity for excellent developers who can deliver fast and productive outcomes. Recruit our guaranteed and committed BEP20 token developers, who have all the skills and experience to complete your BEP20 token development effectively. We have a pool of specialists who have far-reaching mastery of working with different token standards. Our well-trained token developers offer nonstop help at an ostensible rate and deliver successful projects on time.
Why Choose Security Tokenizer for BEP20 Token Development?
Binance smart chain is performing effectively and filling up the space between other blockchains. Also BEP20 standard token is dynamic with a set of additional features and shines compatible for several tokens in the digital marketplace and sets up a perfect ground for creating new tokens. For sure, BEP20 tokens will circulate in the blockchain industry in huge numbers and investing in it will never take you down. Launch your BEP20 token on Binance Smart Chain. We Security Tokenizer is a predominant BEP20 Token Development Company with 8+ years of experience in token development and have developed and successfully launched 190+ crypto projects around worldwide. our certified Token Developers to Create your own BEP20 token on the Binance Smart Chain network with attractive features. We are also experts to Create Tokens on popular Blockchain networks like Ethereum, Tron, EOS, Binance, Metaverse, Solana, Avalanche, Polygon, etc., with SmartContract and more attractive Web3 features. We also create tokens in shot duration at an affordable cost. Hire Token Developers from us!