AI Development Company
Leverage Our AI & ML Development Services to Create Next-generation Enterprise Solutions for your Business.Hire AI Developer from Security Tokenizer
AI Development Solutions
Security Tokenizer is an AI Development Company that offers the latest Artificial Intelligence Development Services with unique features, techniques and tools to the clients. Start your journey in AI with Security Tokenizer's extensive AI development services. We provide an AI ecosystem, from analysing and developing AI development solutions to flawlessly combining it within your previous infrastructure. We are experts in foundation models such as GPT and BERT, which create your desired custom and domain-specific models. Security Tokenizer offers you a comprehensive AI spectrum, permitting you to harness the full potential of artificial intelligence for your business's growth and success. We offer the end-to-end AI Development services and solutions to the users around the world.
Grab Our AI Development Services to Improve next-level Enterprise Solutions
We are the best AI Development Company that provides top AI Solutions with advanced AI technologies and tools. Strengthen your business functions with our data-driven AI solutions, custom-holding the latest AI technologies such as wide learning, computer vision, machine learning, and processing of natural language.
Generative AI Technology
Our experienced experts are well-trained in developing advanced generative AI technology solutions with the latest technologies like GPT3, GPT4, Midjourney, DALL-E, and GPT3.5. Security Tokenizer has experienced AI development teams that have developed GenAI and have high trust among the users.
Custom Generative AI App
We build high-accuracy NLP/NLU apps and generative AI tools utilising primary models such as Stable Diffusion, Llama, and GPT-4, confirming that your AI solutions are at the cutting-edge of uniqueness and innovation.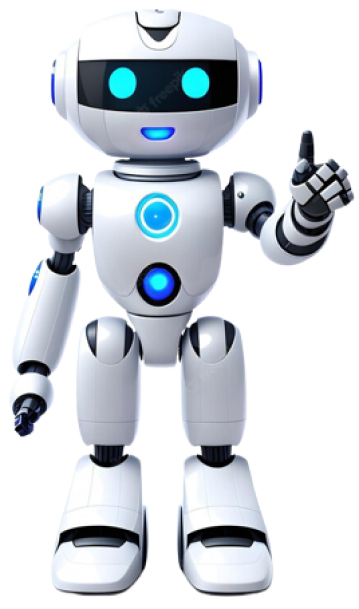 Fine-tuning Foundation Models
Using strategies and techniques such as transfer learning, data increase, and hyperparameter tuning, we streamline generative AI models for next tasks, upgrading works and performance via existing knowledge.
Model Integration and Deployment
Our thorough AI Model Coordination and Enhancement services has practical experience in custom integration, fine-tuning models, and carrying out the most recent strategies for ideal execution to smooth out your work process and augment proficiency.
Our Artificial Intelligence Development Solutions
Security Tokenizer is the top-leading AI Development Company that offers advanced AI Development Solutions with cutting-edge technologies and tools to improve the client's business results. Here are our artificial intelligent development solutions:
Smart AI Assistants and Chatbot
Our AI Development Solutions additionally Artificial Intelligence chatbot development services that can be seamlessly integrated into various platforms, apps, and websites. As an AI Development Company, we build advanced AI-powered custom conversational bots that can be utilised for excellent user interactions, communications, and improving client experiences.
AI Product Development
Our Artificial Intelligence Development Services and Solutions drive unique and developing functional efficiency while guaranteeing versatility and unwavering quality. From suggestion engines to normal language handling apps to strong predictive tools, our AI developers develop user-friendly services and solutions that seamlessly integrate with your existing systems.
Recommendation Engines
Our latest custom recommendation engine development solutions can assist with supporting your business or enterprise in a bunch of ways. From increased client satisfaction and loyalty to improving the general revenue and income stream by providing error-free recommendations for coverage, we can assist with smoothing your business processes more than ever.
AI Security
As a leading artificial intelligence services company, our AI-robust information security features are capable of analysing a large number of events and finding various threats like vulnerabilities, malware, phishing attacks, and pernicious code downloads. Our robust services that advance human-machine organisations can drive network safety in a significant way.
Artificial Intelligence Design
Our AI developers are capable of providing moral and fair AI design services like Prisma, Canva, and Adobe Sensei that are fit for solving real-world issues and problems. As an AI Development Services Agency, our pervasive understanding of custom customer needs and AI technologies and tools has led us to attempt projects that can change the graphics world.
AIOps
As a world-class AI Development Services Company, our AIOps services and solutions empower organisations to build proactive and nonstop application works, resulting in extraordinary customer experiences. By rapidly reducing IT costs, our AI Development Services assist businesses in enhancing their functionalities and increasing their bottom line.
AI-as-a-Service (AIaaS)
Our AIaaS services scale your AI infrastructure and permit you to use AI capabilities without putting resources into costly hardware or specific AI talent. You can overcome the cost and intricacies of creating AI solutions in-house while still partaking in the total benefits of AI implementation.
Automation Solutions
Our Artificial Intelligence developers are well-experienced in execution and integration of innovation strategies, technologies, and systems. We influence technologies such as RPA to develop business accuracy and provide a quicker completion time. By computerizing redundant assignments, smoothing out activities, and further developing effectiveness, we assist businesses across different industries with advancing their tasks.
Predictive Modeling
Our predictive modeling development services incorporate utilising measurable and AI methods to effectively analyze historical information and identify patterns to anticipate future results in a calculated manner. Helping with further developed planning and system development, our services guarantee better decision-making while permitting you to anticipate impending patterns.
Facial Recognition Software
Our ai developers are fit for creating able facial Recognition Software Facial Acknowledgment Programming that distinguishes the individual in light of live captures as well as digital pictures. Our dedicated facial recognition software development services and solutions can be utilised for biometric verification, access control, and other information security purposes.
AI App Development Services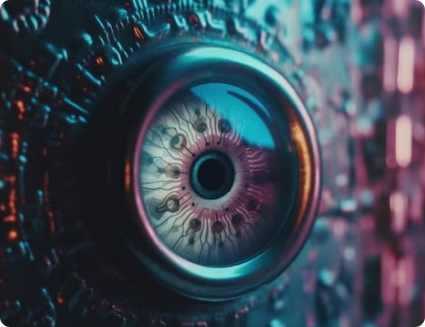 Computer Vision
Our team of AI developers is skilled at using deep learning and the Amazon recognition-based visual quest for picture acknowledgment and arrangement.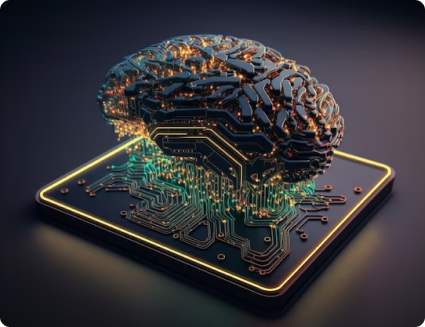 Deep Learning
We execute deep learning-based solutions for cutting edge speech and facial recognition, robotization, and business intelligence.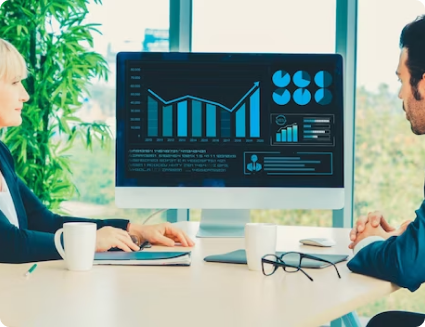 Predictive Analytics
Our information driven and machine learning-based prescient investigations help your business by providing insight into future patterns.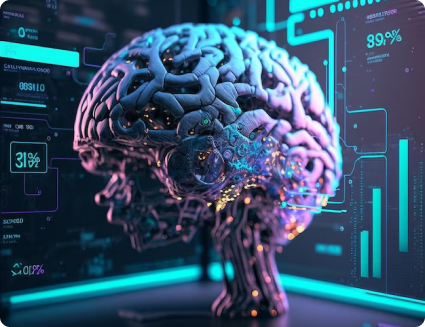 Machine Learning
Our group of machine learning specialists assists clients with removing significant experiences from unstructured information from numerous assets, empowering them to drive business development and grow their organizations.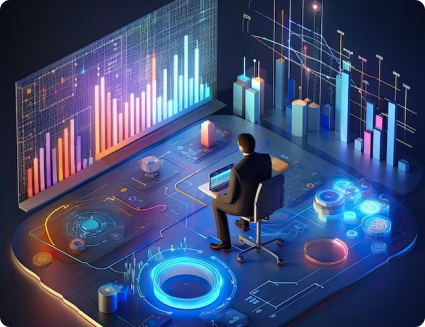 Data Science
Our information researchers have some expertise in information science development solutions and succeed at giving prescient examinations and using the latest AI techniques for explicit business use cases.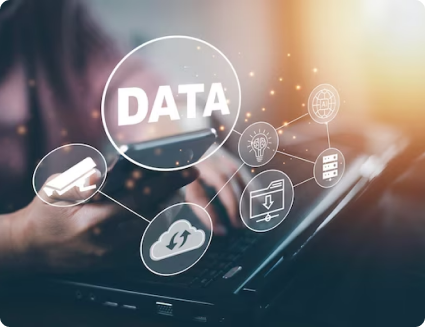 Data Сapture / OCR
Our high-level information capture and extraction robotization method works on record handling, prompting further development of exactness, increased efficiency, & decreased human error for organizations.
Artificial Intelligence Models We Have Expertise in
GPT-4
There are a bunch of OpenAI models that can tackle complex issues with high precision because of their high-level thinking capacities and more extensive general information.
LLaMA
LLaMA is a primary enormous language model intended to produce text, have discussions, sum up composed material, tackle math hypotheses, or foresee protein structures.
PaLM 2
The latest large number of language models from Google hang out in performing mind-boggling thinking tasks like code understanding, mathematical solutions, classification, question reactions, and interpretation with capability in various dialects. This model features Google's obligation to dependable computer-based intelligence, outperforming past capacities in regular language generation.
Claude
Claude is a LLM (large language model) by Anthropic, prepared as a menial helper that can be incorporated with business work processes. Claude, open through both a visit connection point and an API, can handle a large range of conversational and text-handling tasks.
GPT-3
A bunch of OpenAI models equipped for working natural language handling errands, for example, text generation, rundown, interpretation and question responding to. Curie, Babbage, Davinci, Ada
GPT-3.5
A bunch of OpenAI models, including the mostly capable and minimum-cost GPT 3.5 turbo, which increases on GPT 3 and can create code or text.
DALL.E
DALL·E by OpenAI creates practical pictures, images, and artwork based on text prompts. Which can make images of a specified size, change pre-existing images, and create variations of user-provided pictures or images.
Bard
Google's Bard, powered by LaMDA,is a text-to-message creative AI chatbot intended to create human-like reactions to regular language prompts, making it equipped for taking part in discussions with people.
Whisper
Whisper is a basic-purpose speech identification OpenAI model that can work with language recognition, translate the speech, and recognize different and multilingual speech.
Embeddings
OpenAI's Embeddings are representation of the numerical. It means of phonetic units such as phrases and words that catch the semantic significance and connections between them.
Moderation
Machine learning openAI moderation models are used. This AI moderation model was developed to help with content moderation tasks like finding and deleting inappropriate or worthless content from online platforms
Stable Diffusion
Stable Dissemination creates nitty gritty pictures from text prompts and can likewise be utilised for errands like inpainting, outpainting, and picture to-picture interpretations directed by text.
Our AI Development Process
Define the Issue and Collect Information
The first step in the Artificial Intelligence process is to explain the issues and problems that need to be solved. This involves finding the business problems and comprehensively defining the scope of the project. Once the issues have been explained, collect and prepare the information that will be used to tutor the AI model. This information must indicate the problem being solved and must be cleared and pre-processed to complete accuracy and stability.
01
Select and Train the Model
The next step in the AI development services process is to select the proper AI algorithm that will solve the issue based on the information that has been collected and saved. There are many various AI algorithms to select from, each with its pros and cons. Once the algorithm has been chosen, the next step is to tutor the artificial intelligence model using the information, data, and algorithm that have been chosen. This second step involves providing the information to the algorithm and modifying the model parameters until it can perfectly predict outcomes.
02
Examine and Confirm the Model
The AI development process's third step is to examine the performance, accuracy, and work of the AI model utilising a different dataset that was not used during the training function. The most important step in this step is to verify that the AI model is effective, efficient in solving the issues, and able to offer reliable predictions and accuracy. Once the model has been enhanced, the next step is to deploy it in a real-world environment.
03
Deploy, Monitor, and Maintain the Model
The final step and the fourth step in the AI development process is to launch the AI model in a real-world environment and combine it with previous processes and systems. Once the model has been deployed, it is vital to screen its work after some time and make essential adjustments to guarantee its accuracy and relevance.
04
Our AI Development Services to Elevate your industry to the next level
Healthcare

Retail

Banking and Finance

Automotive

Travel

Restaurant

Games and Sports

Ecommerce

Social Networking

Aviation

Real Estate

Entertainment

Education

Agriculture

Supply Chain and Logistics

Insurance

Energy and Utilities

Government and Public Services

Marketing and Advertising

Transportation and Logistics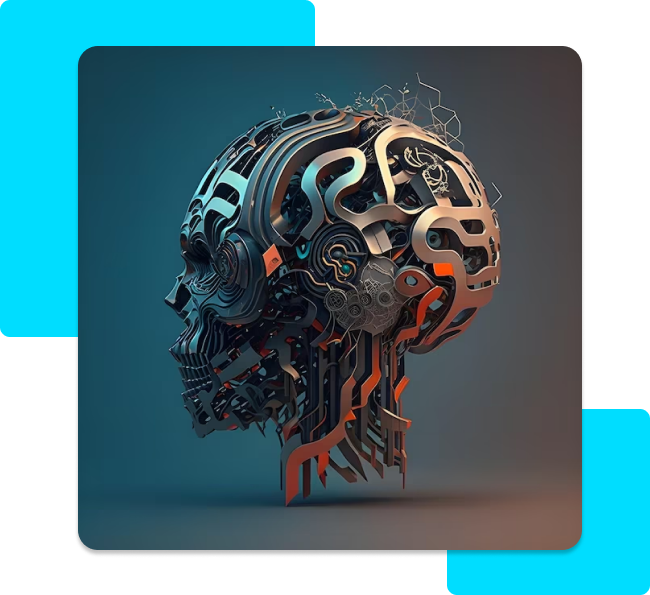 Why Choose Security Tokenizer as Your Artificial Intelligence Development Services?
Security Tokenizer is the leading AI Development Company as well as Crypto Token Development Company that offers artificial intelligence development services, AI app development services, and solutions to its clients. We have a well-experienced AI developer who delivers AI development services that are bug-free, flawless, user-friendly, and highly secured for the users to meet their business needs. We successfully delivered over 450+ AI development solutions to clients around the world, such as South Korea, Japan, the United States, the United Arab Emirates, the United Kingdom, Spain, Singapore, Malaysia, Germany, France, and more. Security Tokenizer focuses mainly on the client's satisfaction and meeting their business goals, and we offer artificial intelligence development services at an affordable cost.
Security and Confidentiality
End- to- End AI Development Services